Es gibt ein Hörspiel, das auf Neil Gaimans Roman »Neverwhere« basiert und das ihr euch im Internet bei BBC Radio anhören könnt. Die ersten vier jeweils knapp einstündigen Folgen sind bereits verfügbar (und Folge 1 nur noch 25 Tage!), die letzten beiden werden demnächst online gestellt.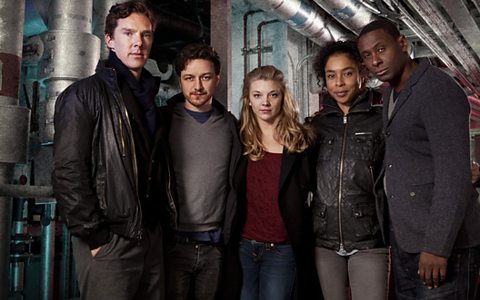 Worum geht's?
Beneath the streets of London there is another London. A subterranean labyrinth of sewers and abandoned tube stations. A somewhere that is Neverwhere.
An act of kindness sees Richard Mayhew catapulted from hisordinary life into a subterranean world under the streets of London. Stopping to help an injured girl on a London street, Richard is thrust from his workaday existence into the strange world of London Below.
So begins a curious and mysterious adventure deep beneath the streets of London, a London of shadows where the tube cry of 'Mind the Gap' takes on new meaning; for the inhabitants of this murky domain are those who have fallen through the gaps in society, the dispossessed, the homeless. Here Richard meets the Earl of Earl's Court, Old Bailey and Hammersmith, faces a life-threatening ordeal at the hands of the Black Friars, comes face to face with Great Beast of London, and encounters an Angel. Called Islington.
Joining the mysterious girl named Door and her companions, the Marquis de Carabas and the bodyguard, Hunter, Richard embarks on an extraordinary quest to escape from the clutches of the fiendish assassins Croup and Vandemar and to discover who ordered them to murder her family. All the while trying to work out how to get back to his old life in London Above.
A six part adaption of Neil Gaiman's novel adapted by Dirk Maggs, sees James McAvoy as Richard lead a stellar cast which includes Natalie Dormer, David Harewood, Sophie Okonedo, Benedict Cumberbatch, Christopher Lee, Anthony Head, David Schofield, Bernard Cribbins, Romola Garai, George Harris, Andrew Sachs, Lucy Cohu, Johnny Vegas, Paul Chequer, Don Gilet and Abdul Salis.
Hier geht es zum Hörvergnügen:
http://bbc.in/WXbMef