Felicia Day kennen vermutlich viele aus »The Guild«, »Dr. Horrible's Sing-Along Blog« oder ihren Gastrollen u.a. bei »Buffy« oder »Supernatural«, und in »You're Never Weird on the Internet (Almost)« erfährt man mehr über ihren Lebensweg und ihre ungewöhnliche Geschichte.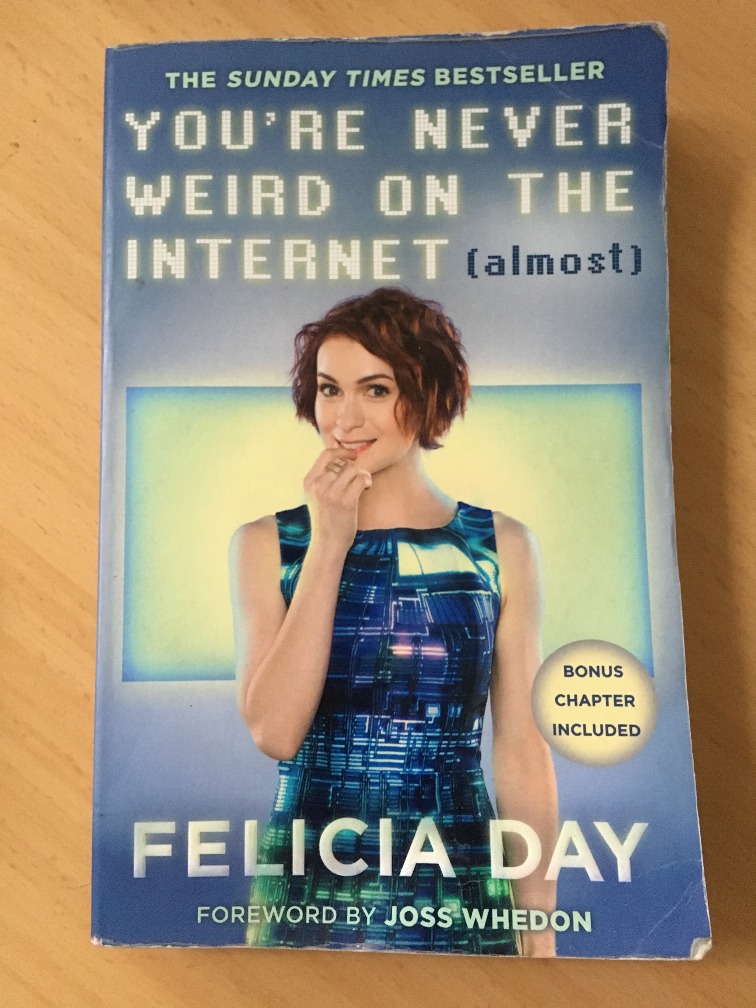 Vermutlich muss man schon ein Fan sein, um dieses Buch zu lesen, aber mir war die Schauspielerin schon immer sehr sympathisch, und es macht einfach großen Spaß zu lesen, wie sie voller herrlicher Selbstironie über ihre Jugend schreibt, wie sie mit Computerspielen in Kontakt gekommen und diesen regelrecht verfallen ist, woraus dann die sehr erfolgreiche und kultige Webserie »The Guild« wurde, und was sie noch so alles erlebt hat.
Dabei ist sie durchaus offen und beschreibt neben den Schattenseiten der Computerspielsucht, ihrer Depression und ihrer Schreibblockaden auch, wie es ist, als angehende Schauspielerin auf Jobsuche zu gehen, und wie sie beispielsweise die Gamergate-Kontroverse erlebt hat. Ich hatte das Buch eine Zeitlang auf längeren U-Bahn-Fahrten und für die Wartezeit in Ärztewartezimmern dabei und fühlte mich bestens unterhalten (musste mir auch häufig ein breites Grinsen verkneifen), da es einfach Spaß macht, ihre in lockerem Schreibstil verfassten Anekdoten zu verfolgen.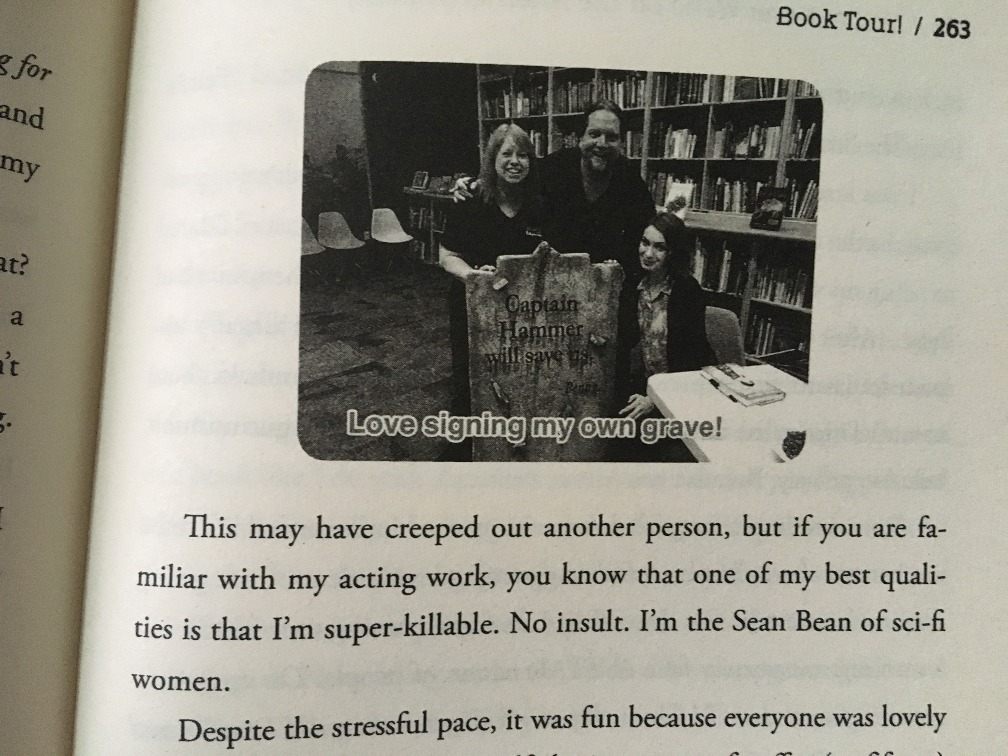 Daher kommt hier mal wieder ein Buchtipp aus den Tiefen meines Bücherregals, selbst gekauft und euch aus Begeisterung empfohlen.
— Werbung —
---
The instant New York Times bestseller from "queen of the geeks" Felicia Day, You're Never Weird on the Internet (Almost) is a "relentlessly funny and surprisingly inspirational" (Forbes) memoir about her unusual upbringing, her rise to internet stardom, and embracing her weirdness to find her place in the world.
When Felicia Day was a girl, all she wanted was to connect with other kids (desperately). Growing up in the Deep South, where she was "home-schooled for hippie reasons, she looked online to find her tribe. The Internet was in its infancy and she became an early adopter at every stage of its growthfinding joy and unlikely friendships in the emerging digital world. Her relative isolation meant that she could pursue passions like gaming, calculus, and 1930's detective novels without shame. Because she had no idea how "uncool she really was.
But if it hadn't been for her strange background the awkwardness continued when she started college at sixteen, with Mom driving her to campus every dayshe might never have had the naïve confidence to forge her own path. Like when she graduated as valedictorian with a math degree and then headed to Hollywood to pursue a career in acting despite having zero contacts. Or when she tired of being typecast as the crazy cat-lady secretary and decided to create her own web series before people in show business understood that online video could be more than just cats chasing laser pointers.
Felicia's rags-to-riches rise to Internet fame launched her career as one of the most influen­tial creators in new media. Ever candid, she opens up about the rough patches along the way, recounting battles with writer's block, a full-blown gaming addiction, severe anxiety, and depression and how she reinvented herself when overachieving became overwhelming.
Showcasing Felicia's "engaging and often hilarious voice (USA TODAY), You're Never Weird on the Internet (Almost) is proof that everyone should celebrate what makes them different and be brave enough to share it with the world, because anything is possible noweven for a digital misfit.

Über die Autorin

Felicia Day is a professional actress who has appeared in numerous television shows and films, including Supernatural, The Magicians, and Mystery Science Theatre 3000. However, Felicia is best known for her work in the web video world, behind and in front of the camera. She co-starred in Joss Whedon's Internet musical Dr. Horrible's Sing-Along Blog, which won an Emmy in 2009. She also created and starred in the seminal web series The Guild. In 2012, Felicia created a production company called Geek & Sundry that pioneered content on YouTube, Twitch and other platforms. It was sold to Legendary Entertainment in 2015. Since writing her New York Times bestselling memoir You're Never Weird on the Internet (Almost) in 2016, Felicia has continued to work on her own creative projects as a producer, writer, and actor. Most recently she is working as a producer with Freeform on Woman World, an animated TV show based on the award-winning graphic novel.

Produktdetails

ISBN: 978-0751562491
Erschienen am 28. April 2016
Little, Brown Book Group
304 Seiten
Weitere Informationen findet ihr bei Buch7, Dussmann , Amazon und natürlich dem Buchhändler eures Vertrauens (beispielsweise unter https://mybookshop.shop-asp.de, https://www.genialokal.de, im Otherland oder im Drachenwinkel).
— Werbung —